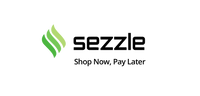 The Smarter Way to Pay
Why wait? Buy the hottest t-shirts, apparel, and accessories today, and split up the cost into four interest-free payments. It's seriously that simple!
Testimonials
"This shirt instantly makes me feel happy!" 

Denny B.
"I got so many compliments (and a dinner invitation) while wearing my tee!" 

Annette M.